The Message of Divine Mercy
"Mankind will not have Peace until it turns with trust to My Mercy"
(Diary, 300)*.
"On the Cross, the fountain of My mercy was opened wide by the lance for all souls – no one have I excluded!" (Diary, 1182).
To pass on the message of Divine Mercy addressed to the entire world, the Merciful God chose and shaped two Apostles of God's love: Saint Faustina Kowalska and the Blessed Michael Sopocko. And even though they tried to fulfil their mission with heroic zeal, they did not live to receive credit for it. Instead, they received sanctity and eternal remembrance. This book presents the events connected with that mission without any interpretation to give the reader the opportunity for his own reflection over the way of understanding them.
Perpetual adoration at the Sanctuary of the Divine Mercy in Vilnius
"I promise that the soul that will venerate this Image will not perish. I also promise victory over its enemies here on Earth, especially at the hour of death" (Diary, 47).

"By means of this Image I shall be granting many graces,
so let every soul have access to it" (Diary, 570).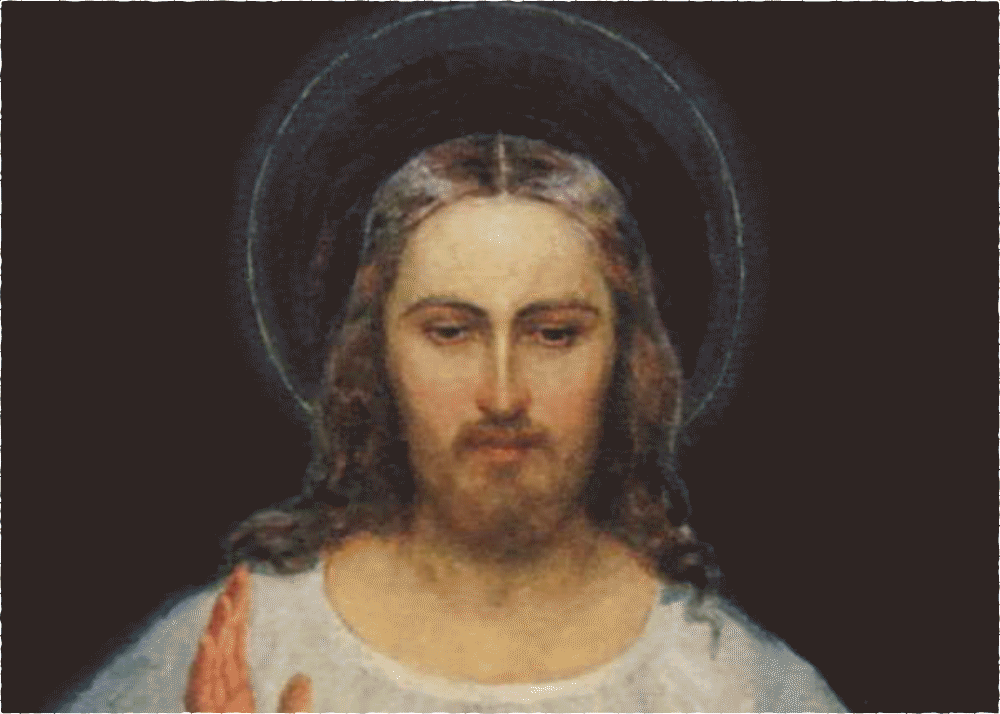 Animation of fragments of the first Image of Merciful Jesus and the Shroud of Turin
* Numbers in brackets refer to paragraphs in the "Diary" of Saint Sr. Faustina Kowalska